We are huge fans of rolls, but sometimes we like to restrict the carbohydrate intake or make sure we get more protein. Then we make these beauties, healthy protein rolls, they are quick to make and delicious. In addition to them being quick to make you can also keep them in the fridge and heat them up. 
These rolls can be made with light (2% fat or less fat) cottage cheese, or the normal one, depending on how much fat you want. If you want to make them even leaner you can reduce the number of eggs and add more egg whites. We also make them gluten free and lactose free, just use gluten free oats and gluten free cottage cheese.
If you'd like the protein rolls even juicier and tastier you can add for example raisins (Tobias's favorite) or cranberries (Ida's favorite). Then you add it in the mix with the pumpkinseeds. Remember that cranberries and raisins (unfortunately) has a lot of carbs, so pay attention, we usually don't use more than about 50g.
What you need (about 8 rolls):
3 eggs
400g of cottage cheese
110ml eggwhite
350g oatmeal
50g pumpkinseeds
Macros in total dough: P 94.4g, F 42.8, C 78
What you need to do:
Mix eggs, cottage cheese and eggwhites to a smooth batter with a hand blender, or a normal blender.
Add about ½ of the oatmeal, stir it in (do not use the blender), then add the last half and stir.
Add the pumpkinseeds, mix it all together until firm
Divide into about 8 rolls and bake at 200C for 15-20min
How to serve:
These are best served warm, but be aware, they are very hot when they come right out of the oven
These can be eaten without anything on them or with for eksample ham, cheese, tomatoes and cucumber or with creame cheese.
They are also delicious with only butter, if you can spare the fat..
Happy baking and enjoy!
Shop our kitchen
Do you want to learn more about the stuff we use for cooking and in general to make our lives easier? If so, check out the things we use to make our lives easier.
Get our free cookbook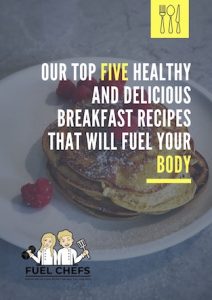 Get our top five healthy and delicious breakfast recipes that will fuel your body here.