Looking for a twist to your rice? We often make rice with tomato and onions, its inspired by a Lebanese dish called tabbouleh which usually is made with bulgur, it goes perfectly with all kinds of meat and fish, and we promise it tastes so much better than you'd first think! Test our Tabbouleh with a twist!

What you need:
Rice
Red onions
Tomatoes
Fresh cilantro
Fresh chili
½ Orange or lemon
What to do:
Boil the rice until done and cool it down after
Chop the onions into small pieces (remember you´re going to eat them raw)
Slice the orange in two and sqeeze the juice over the onions using a juicer (this is to make the onion more round in the taste, leave it for 15-20 min, or whatever time you have)
Slice the tomatoes in small pieces
Chop the chili in small pieces
Chop the cilantro
Add everything in a bowl, except from the rice, add the rice when it's cooled down
Stir it carefully together and VOILA it's done!
How to serve:
This goes great with any kind of red meat, chicken or turkey. We recommend that this is served the same day as the tomato can become a little tired if kept in the fridge for too long.
That being said, we have used left overs for food prep (for the next day), and that worked out just super. What is better than spice up your food box with something tasty as Tabbouleh with a twist!

Shop our kitchen
Do you want to learn more about the stuff we use for cooking and in general to make our lives easier? If so, check out the things we use to make our lives easier.
Get our free cookbook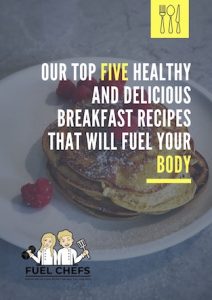 Get our top five healthy and delicious breakfast recipes that will fuel your body here.