Christmas is almost here! If you're on a diet this time of year can be tough, seeing everyone eat all the good stuff, but it doesn't have to be like that.  We have made an awesome gingerbread spice mix for Christmas!
You can use this in whatever you like, we used it to make gingerbread pancakes, and it was of course great!!
Give it a try and let us know what you used it for!
What you need:
3 parts ground cinnamon
1 piece of ground ginger
1 piece of ground cloves
1 piece of ground cardamom
1 pinch ground black pepper
How to do it:
Mix it all together and voila, ready to use!

Shop our kitchen
Do you want to learn more about the stuff we use for cooking and in general to make our lives easier? If so, check out the things we use to make our lives easier.
Get our free cookbook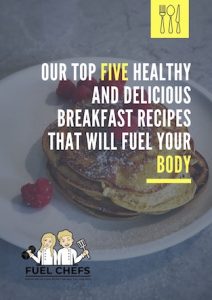 Get our top five healthy and delicious breakfast recipes that will fuel your body here.