Did someone say chocolate pancakes?? YES, we did!!
Sometimes its just time to indulge and make yourself a delicious evening snack?
These chocolate pancakes are made with whey or casein to make sure you get your fill of protein.
They are a bit heavy in carbs and fat, but if you share them with your loved ones, you should be fine. If you manage to share that is ?
What you need:
1 small banana ?
150ml egg whites
25g chocolate whey or casein
1 tbsp cocoa powder
3 tbsp cocoa nibs
3 tbsp Chocolate chips
What to do:
Put it all in a magic bullet or blender and mix away
Add some coconut fat to the hot pan
Pour small portions of the batter on to the pan
Add some cocoa nibs and some chocolate chip to each pancake
Serve with chocolate sauce (our was heavy in both C and F), or skip this one altogether to reduce macros ?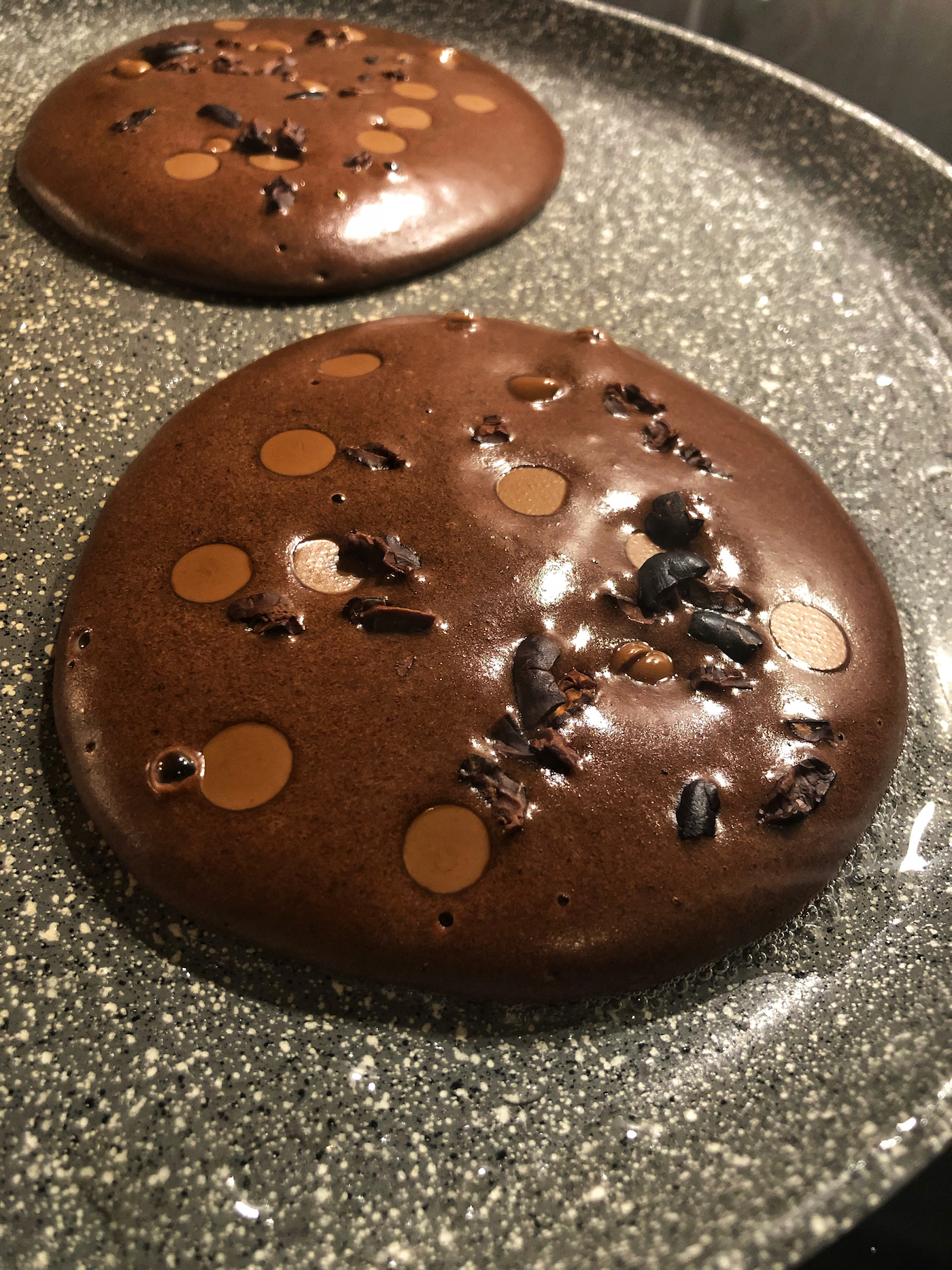 Macros:
The whole batch with topping is P 35g, F 15g, C 50g

If you want more pancake inspiration, maybe some that are a biiit more healthy (??) I can really recommend this blueberry pancakes or these 3 ingredient pancakes ?

Shop our kitchen
Do you want to learn more about the stuff we use for cooking and in general to make our lives easier? If so, check out the things we use to make our lives easier.
Get our free cookbook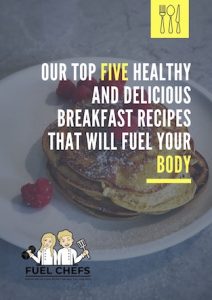 Get our top five healthy and delicious breakfast recipes that will fuel your body here.