Chocolate and peanut butter casein pudding
Do you have trouble getting your casein in at night? We sure do! ?
That's why we keep making these delicious recipes with casein so you can get those gains! So, up this time is chocolate and peanut butter casein pudding ?

This casein pudding has some peanut butter in there which really adds to the taste, it's also made with chocolate casein which is one the better tastes for this kind of cooking, we think at least.

What you need
35g of chocolate casein
About 1 dl of ice-cold water
37g of peanut butter (check your brand)
How to do it
Measure up each of the ingredients
Put the chocolate casein and about ½ of the water in a blender or magic bullet. We use a magic bullet, just because it is easy to use, easy to store and easy to clean, you can get one here.
Add the peanut butter
Start blending
Add some more water a little at the time, this is because you don't want it to be too thin or too thick. This happens fast, so pay attention!
The great thing about this recipe is that it is easy to adapt to your macros. If you need less fat then remove some peanut butter or skip the desiccated coconut on top.
If you have some carbs, add some berries or banana. If you have less protein then take a little less casein.

Remember that if you add or remove to the batter you must adjust the water accordingly.

How to serve
Serve with 15g of desiccated coconut (depending of your macros).
We also served with some sliced banana.
Macros
37g of peanut butter and 15g of desiccated coconut will give 25g of fat.
If you're looking for other tasty casein snacks I can totally recommend this avocado and strawberry casein mousse ??

Shop our kitchen
Do you want to learn more about the stuff we use for cooking and in general to make our lives easier? If so, check out the things we use to make our lives easier.
Get our free cookbook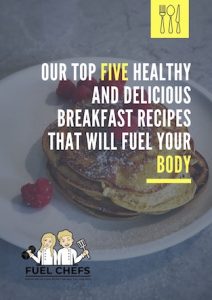 Get our top five healthy and delicious breakfast recipes that will fuel your body here.