Casein Cookies for RP strength
Looking for some bedtime protein? But are tired of the endless amount of protein shakes? Waking up the middle of the night and have to go and pee because you drank too much too late?
Don't you worry we got you covered? Casein cookies are a great alternative to casein shakes but still get you all the nice protein you need. We have gathered some of the best recipes for Casein cookies.
Alternatives to shakes and cookies are protein smoothie bowls, check these out:
Also, if you want inspiration on what to eat when on an RP Strength diet, we have several tasty recipes and a post about A Day of Eating on the RP Strength Diet.
@my_rp_life Casein Cookies for RP strength
Detailed instructions for the cookies
(customize to your macros)
Whisk casein with 1/4 tsp baking powder (important to spread it around evenly! (If you have a lot more than 20P casein you might need more baking powder).
Drop-in peanut butter (I get 40g) and a few tbsp unsweetened almond milk and use a fork to mash in the PB. It should be pretty sticky.
Add almond milk – very little at a time – till it gets to the consistency of those Toll House cookie dough tubes (pretty dry and sticky).
Put in mini chocolate chips and mash them in with the fork. ▪ Make into balls and flatten the top a bit like for thumbprint cookies.
Bake 350°F for 10 mins. ??
Questions and answers
Q: What type/flavor or casein did you use?
A: I'm currently using True nutrition casein in Frosted carrot cake flavor bc I tried to be adventurous… The flavor is a bit heavy on the spice but being in cookies mutes it a bit. I'd recommend their casein but do another flavor.

Casein cookie with peanut butter
Casein
1 tsp baking powder
1-2 TBSP of peanut butter depending on Cut
little water
A few dark chocolate minis,
Roll, press down then bake 12min Yum!
Questions and answers
Q: Is the 1tsp baking powder and 1-2tbsp of peanut butter per cookie? Or did that all make 4 cookies?
A: It's for all 4! This is the recipe I used last night and it was great!
Casein cookies with a tablespoon of almond butter
Ingredients
1 scoop chocolate casein protein powder
4 Tbsp powdered peanut butter
6 Tbsp egg whites
1 tsp baking powder
dash vanilla extract
dash cinnamon
dash salt

Mix in unsweetened vanilla almond milk until cookie dough texture
Spoon onto greased cookie sheet
Bake at 350 for 12 mins
Total batch makes 267 cals, 4g fat, 13g carbs, and 44g protein
Unsure if the RP Diet App is for you? Check out our RP Diet App and MyFitnessPal comparison, our RP Diet App review, or our RP Strength Diet App vs RP Strength Diet Template post.
Shop our kitchen
Do you want to learn more about the stuff we use for cooking and in general to make our lives easier? If so, check out the things we use to make our lives easier.
Get our free cookbook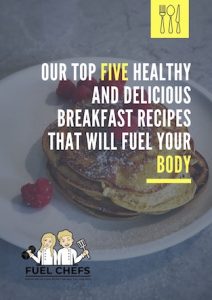 Get our top five healthy and delicious breakfast recipes that will fuel your body here.