Cilantro fried beef slices with baked sweet potato, blueberries and pomegranate
Cilantro fried beef slices served with fried tomatoes, blueberries, pomegranate, avocado, and baked sweet potato. Easy to make but still luxurious and exciting.

What you need:
200 gram of sliced meat
A sweet potato
Olive oil
Salt and pepper
Chili sauce
Avocado
Pomegranate
Blueberries
Tomatoes
Bell peppers
Greens
What to do:
Set oven to 225C
Cut the sweet potato in half
Add some olive oil (remember to subtract from your total fat) and salt to the sweet potato
Bake for 1hr or so until the sweet potato is caramelized
While you wait for a sweet potato to cook:
Cut the vegetables and add them to your plate
Massage/roll the pomegranate before you open it up, this will help you get out the seeds. Talking out the seed could preferably be done in the sink though it easy to make a mess
When the sweet potato is done
Mix cilantro, tomatoes, chili sauce, salt, and pepper to the beef
Heat up the frying pan too high temperature with some fat in it
Fry the meat for only for a couple of minutes until your liking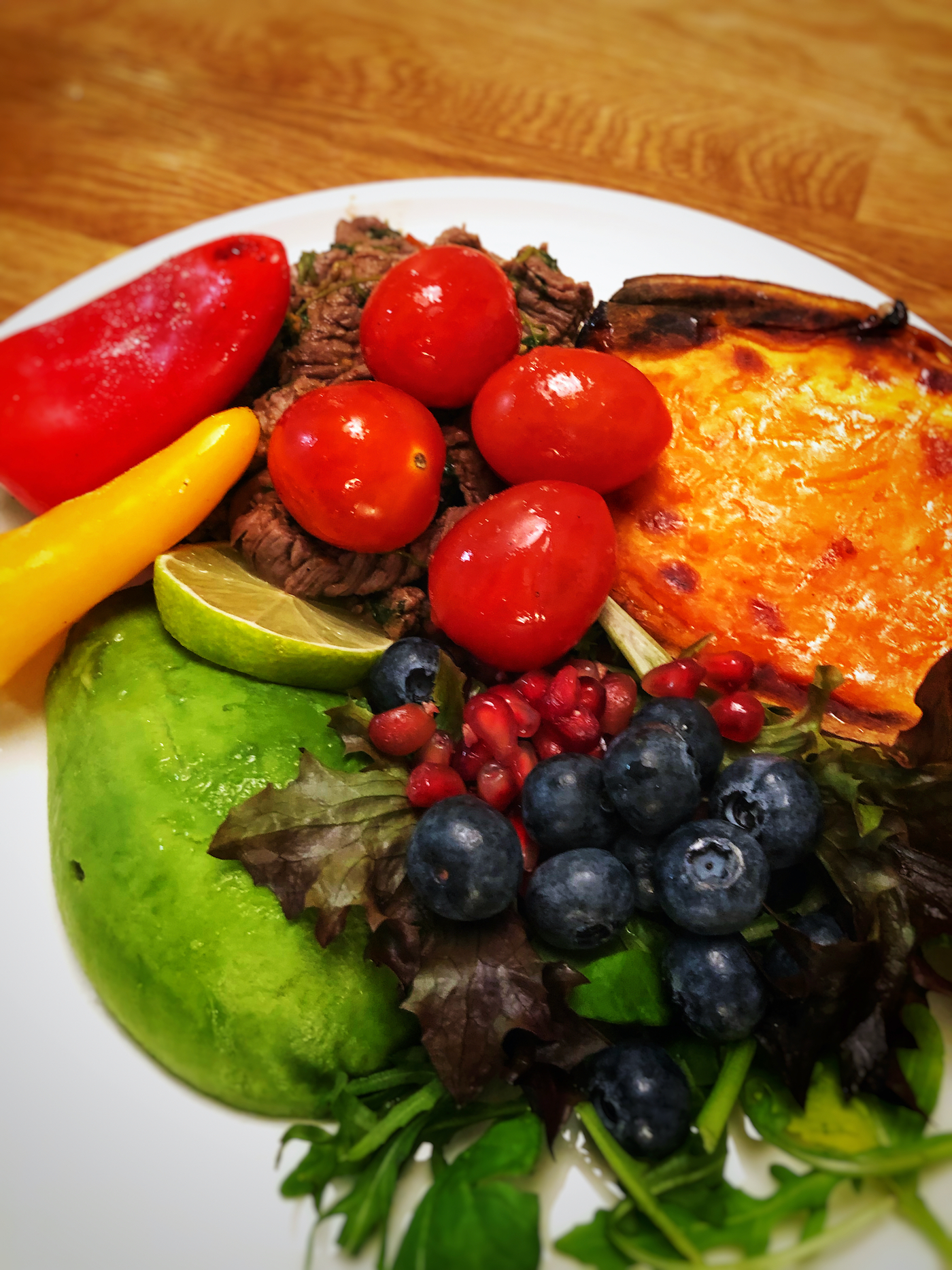 Macro breakdown:
P 30g, F 15g, C 55g
You could skip the butter, olive oil and avocado to remove the fat. Scale down on the sweet potato, blueberries, and pomegranate to reduce the carb amount.

Shop our kitchen
Do you want to learn more about the stuff we use for cooking and in general to make our lives easier? If so, check out the things we use to make our lives easier.
Get our free cookbook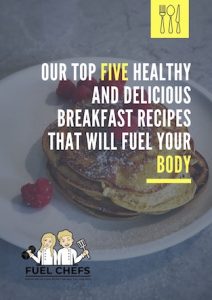 Get our top five healthy and delicious breakfast recipes that will fuel your body here.