Is there anything better than freshly made sweet potato fries? Probably not, or maybe newly baked sweet potato pancakes, but now we're taking dinner.. so let's keep the sweet potato pancakes for another time..
Anyhow, here is what you need to make sweet potato fries:
How to do it:
Clean and wash the sweet potato
Cut away any hurt or bad parts
Cut it to quite thin pieces and make sure that all is about the same size
Rinse the pieces once again to clear out any starch on the surface, shake off as much water as possible
Add them to a bowl and add a little olive oil, maybe 2-3 grams per 200-250g of sweet potato
Add salt and seasoning of your liking
Fry them in a airfyer on highest temperature for about 15min or until they are golden brown
Open the airfyer every 5min or so to get out the moisture
When you open also shake it so they switch places and the bottom ones ends on top
If you don't have an airfryer you can cook it in the oven. Then you should pre-heat the oven at about 225C, follow all the steps above and instead of using the airfryer you should distribute the fries evenly in a cooking pan. Let it cook in the oven until they get an even dark color, not black! You should stir often so that the fries are cooked on each side.
How to serve
These beauties can be served with anything, really. The classic is burger or a good steak, we often have it with chicken too.
Last but not least, happy cooking and enjoy

Shop our kitchen
Do you want to learn more about the stuff we use for cooking and in general to make our lives easier? If so, check out the things we use to make our lives easier.
Get our free cookbook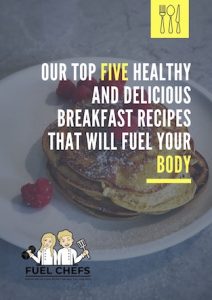 Get our top five healthy and delicious breakfast recipes that will fuel your body here.