Chocolate and avocado casein mousse
If you're anything like me you get hungry in the evenings, but the last thing you want is a heavy meal, am I right? Also, you want to keep that carb level low so your blood sugar doesn't increase before bedtime ?
If this is the case, chocolate casein and avocado mousse with walnuts and blueberries is the one for you! I can't have nuts, so I use coconut instead ?
Want more recipes on casein mousse? What about a casein mousse with chocolate casein and peanut butter or raspberry and banana?
With this evening snack, you'll get in your protein and fat before bedtime, but you won't be too full.
Even with no carbs you can enjoy this, or you can add some with some fresh fruit or berries ? ? ?
What you need:
80g of frozen avocado
35g of chocolate casein of your choosing 
About 1 dl of cold water
20g Walnuts 
Blueberries
What to do:
Peel the avocado
Add the avocado, casein and water in a blender. We use a magic bullet.
Mix it all together
Blend (we used a magic bullet but any blender will do)
Serve with some nuts, fresh fruit or berries depending of your macros.
Macros:
80g avocado and 20g of walnuts will give 25g of fat.
If you're on the lookout for more tasty evening snack you can also check out our protein pancakes ?
Happy cooking and enjoy ?
Shop our kitchen
Do you want to learn more about the stuff we use for cooking and in general to make our lives easier? If so, check out the things we use to make our lives easier.
Get our free cookbook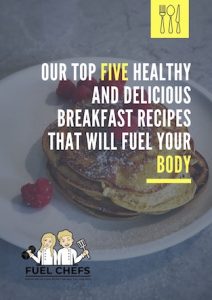 Get our top five healthy and delicious breakfast recipes that will fuel your body here.