Looking for a twist to your meat, a side dish or something for your tapas table? If so, we recommend these filled bell peppers! You can make them as spicy as you want and of course add more ingredients to the mix if you're feeling experimental. In addition are these filled bell peppers not only lean and low on carbs, but they are rich on protein. An extra plus is that you can adapt these very easily to whatever macros you have.
What you need:
Bell peppers
Minced meat
Salt and pepper
Red onion
Garlic
Chili
What to do:
Preheat oven at 220°C (hot air)
Slice up the garlic, onion and red chili
Mix the garlic, onion, red chili with the meat
Salt and pepper according to your own tastebuds
Cut bell peppers in two and remove the seeds, don't cut away the stem itself
Puncture the bell pepper, a small hole, this is because you don't want the water from the meat to fill up inside the bell pepper
Fill up the bell peppers with the mix
Lay them on a baking sheet or in an ovenproof dish, put them in the oven
Let them cook at about 15 min, but this depends on the size of the bell pepper and amount of meat in them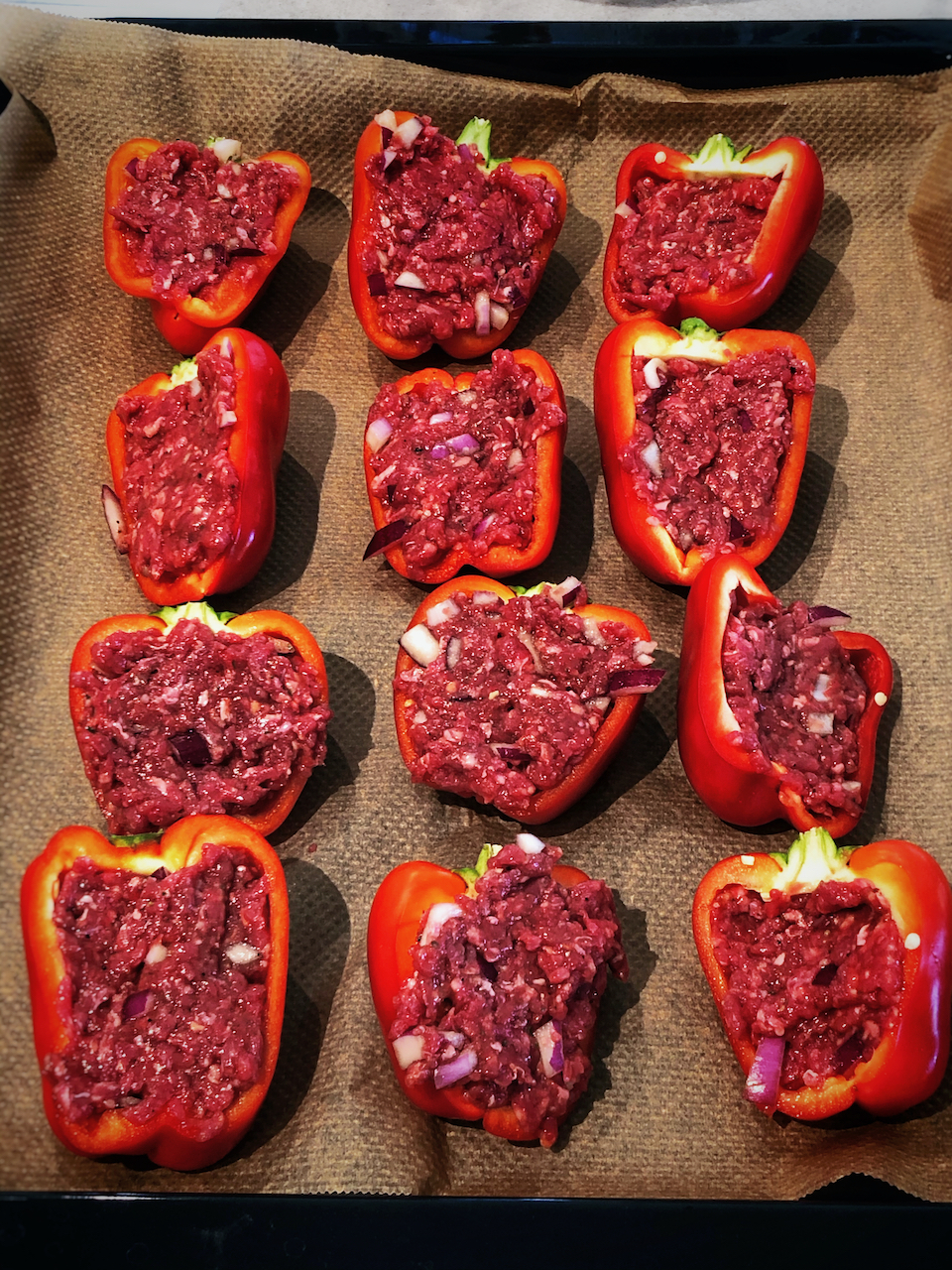 How to serve:
These can easily stand alone with rice or sweet potato, sweet potato fries or hasselback sweet potato, or they can be served as part of tapas.
Macros:
The macros here really just depend on how much meat you use and how much bell pepper.
Bell pepper is C 9g per 100g and we used we used minced Angus meat with 5% fat, we used Angus meat to get some extra flavor, but you can use normal meat. We recommend a leaner version to not get so much fat. Minced meat is about P 19g per 100g.
Happy cooking.
Shop our kitchen
Do you want to learn more about the stuff we use for cooking and in general to make our lives easier? If so, check out the things we use to make our lives easier.
Get our free cookbook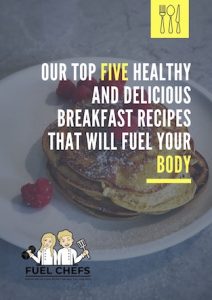 Get our top five healthy and delicious breakfast recipes that will fuel your body here.