We might be a little late to the show, but since we're still in that Christmas spirit and Saffron pancakes are one of our favorite pancakes recipes, we just have to share it with you!!
Saffron pancakes are a nice twist to your usual banana pancakes, not much more effort, just more fun (not only for the kids). Part of why saffron is a fun spice to use is because the taste itself is difficult to pinpoint, some think it is floral, other like honey, while others think its pungent..why don't you try it out and see for yourself?
This recipe is made with 2 eggs, but if you want to make it leaner you can replace it all with eggwhites, or you can replace 1 egg with eggwhites, totally up to you. But if you do this the batter can become a little thinner so it can be smart to skip the water and perhaps add 2-3 g of protein or whey.
What you need:
130g egg (if you want to cut some of the fat you can replace one egg with eggwhite)
about 100g of banana (1 small banana)
25g casein & whey protein cinnamon flavor, 50/50 between the two
0,25g of saffron
1 spoon of water (depends on the batter, you can also skip this)
What to do:
Crack the eggs and divide the banana in about 4 pieces, but it in a magic bullet or a blender
Add the whey
Blend it all together
Add the saffron
Add water if necessary
Heat up the pancake pan
Add a non-stick cooking spray, coconut oil or butter
Cook small pancakes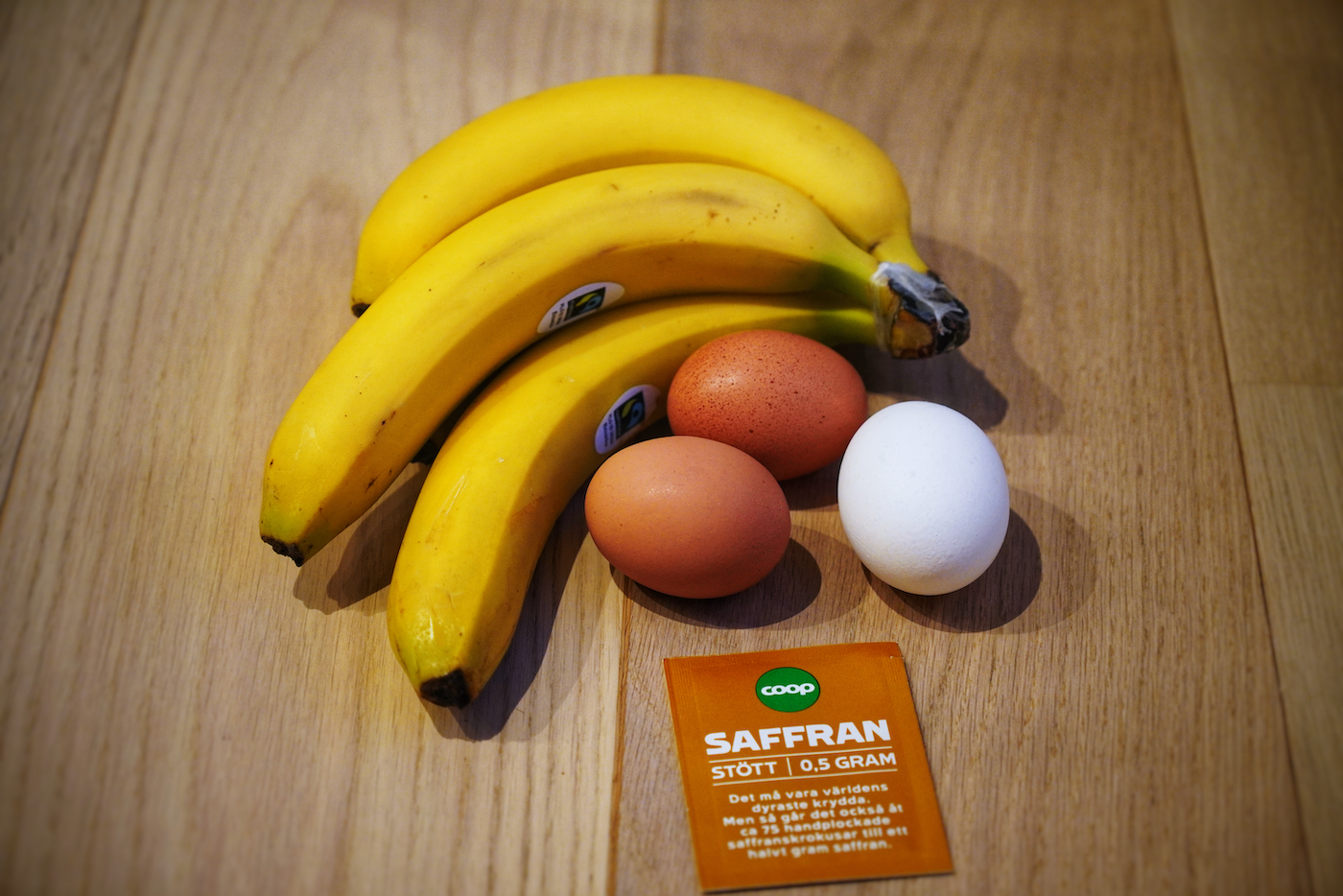 How to serve:
These must be served hot, we served them with a teaspoon of mango & passionfruit jelly. They can also be served with cinnamon apples. Just chop up the apples in small boat pieces, add a little bit of butter in a kettle, add cinnamon and let it cook on high heat for about 1-2 minutes. Make sure you stir so it doesn't burn. Add some honey on top and you've got yourself an amazing breakfast! 
PS. make sure you count macros in your toppings/ accessories.  
Looking for other pancake recipes? Why not try blueberry pancakes or gingerbread pancakes? You can also sign up and get our free e-book for some great breakfast and pancake recipes!
Macros:
Total pancake batch (toppings not included):
Protein 36g
Fat 14g
Carbohydrates 23g
Good luck and happy cooking!
Shop our kitchen
Do you want to learn more about the stuff we use for cooking and in general to make our lives easier? If so, check out the things we use to make our lives easier.
Get our free cookbook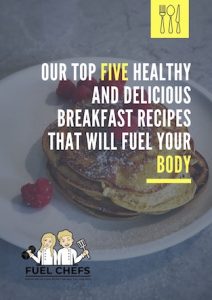 Get our top five healthy and delicious breakfast recipes that will fuel your body here.