Craving pancakes for breakfast or for an evening snack? Why not try these 3-ingredient pancakes? As always, they are packed with protein!
It doesn't have to be neither time consuming nor unhealthy, just follow these easy steps! All you need are 3 ingredients.
For our 3-ingredient pancakes we recommend to use a whey or casein that is flavored, actually this goes for all our pancakes. We prefer cinnamon flavor or something similar, but we have also made with chocolate flavored casein/ whey. It is still very good, but looses some of that "traditional" pancake flavor. But basically, you can use whatever casein or whey you'd like. If you have a whey or casein without any taste we recommend that you add some spices such as vanilla, cinnamon or cardamom.
What you need:
1 banana
3 eggs
25g whey or casein (preferably cinnamon flavor)
If you want, add some cinnamon, vanilla and/or cardamom
How to do it:
Put all the ingredients in a magic bullet or blender 
Heat a pan and add some coconut fat, butter or non-stick cooking spray
Pour the batter onto the hot pan, we recommend american style pancakes, with this recipe they can become dry if they are made too thin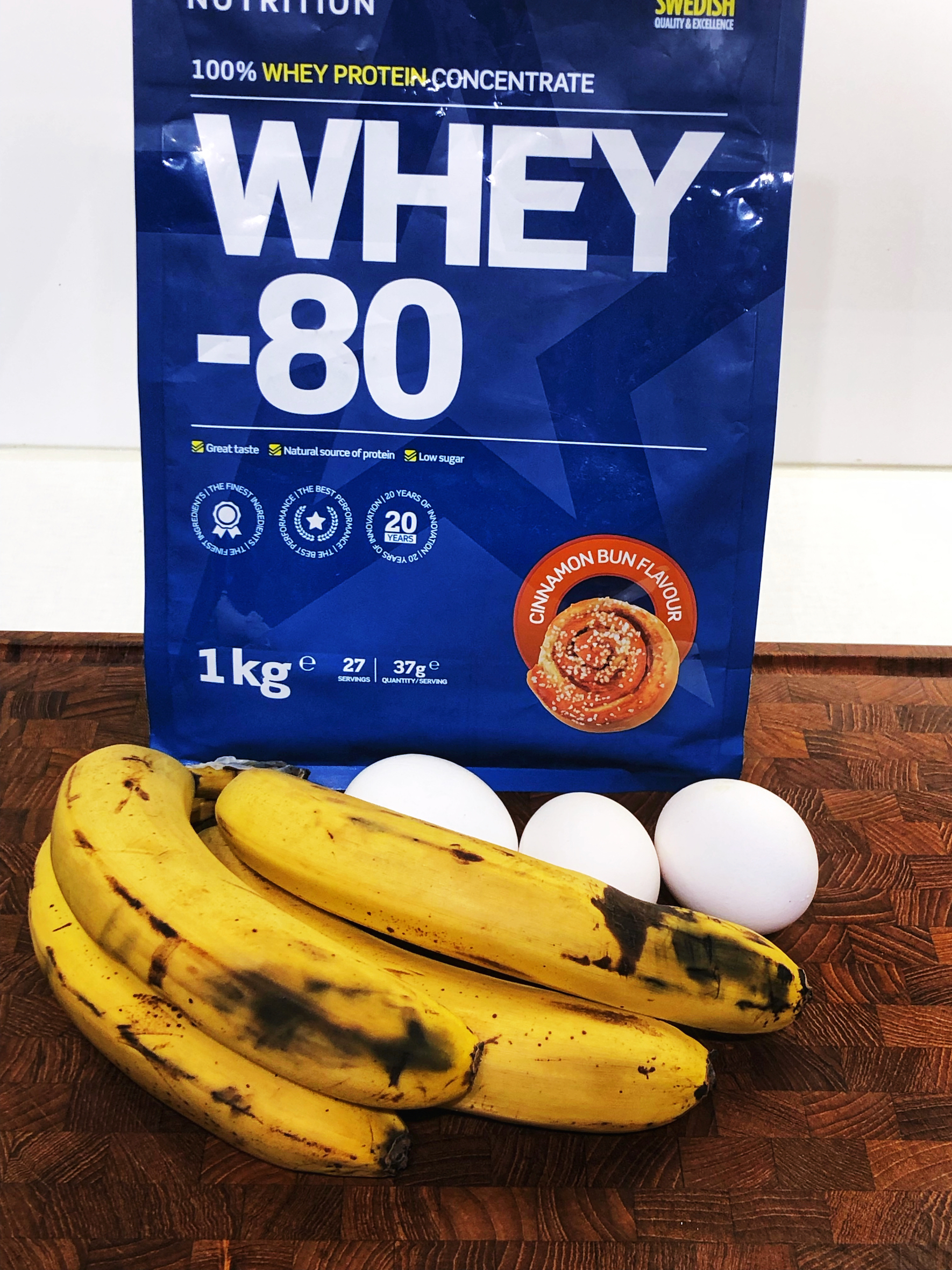 How to serve:
These can be served plain or with vanilla quark, banana or some jam. Remember that topping will add to your macros.
Macros (without topping):
P 40g, F 15g, C 25g
If you need more pancake inspiration you can check out these blueberry pancakes or saffron pancakes, both delicious.
Happy pancake cooking and ENJOY!!

Shop our kitchen
Do you want to learn more about the stuff we use for cooking and in general to make our lives easier? If so, check out the things we use to make our lives easier.
Get our free cookbook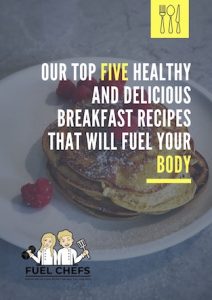 Get our top five healthy and delicious breakfast recipes that will fuel your body here.