A Day of Eating on the RP Diet App
Are you considering to start on the RP Strength diet, and have tons of questions? No wonder, I had a tons of questions too when I was considering starting as well.
Does it work? How strict is it? Do I have to starve myself? What about my gains, will I lose muscle? What kind of food should I eat? Sound like there's a lot of carbs, will it work for me? These are all questions I asked myself when I considered starting on the diet ?
First off, all you need to start off with the RP Strength diet is the app or the template and with a good dose of patience, you'll go a long way! Because it can be a little confusing at first, but you will get the hang of it, and you'll get the hang of it way faster than you think. Also, you'll get a lot more gains than you think too!!!
This post is about a day of eating on the RP Strength diet, but if you are unsure if you want to use the RP Strength app or MyFitnessPal we have done a comparison of the two in another post. This can be helpful to you if you are unsure as to which one to choose for your diet.
Before we dig in, we want to clarify, we are in no way, neither as persons nor through FuelChefs, affiliated nor associated with RP Strength (renaissanceperiodization.com). We are neither RP Strength employees nor health professionals. Nor is this an advertisement. We are consumers and customers of RP Strength who simply wish to share our personal experiences with those who are interested. All content on this site (Fuelchefs.com) is our personal experience and opinions.
Alright, now that's out of the way, lets how a look at what one day of eating on the RP Strength diet looks like??‍? Also, if you need inspiration as to what foods you should eat or buy while on the RP Strenght diet check out our food list ?
If you want to have a look at the entire day, check out the video on our YouTube channel ?
First things first, the day has to be configured in the app. I configured this day with 4 meals, as moderately active with a light workout, no workout shake. The reason I don't add a shake is that I like to eat my macros ? Also I often make pancakes in the evening and then I use casein ?
Since it was a Saturday we figured we'd go for an easy bike ride in the forests surrounding Oslo. When we got home I planned on getting in a quick Crossfit workout in our home gym and some weight training, I configured this as light in the app. Focus then being on volume and exercises that target large muscle groups or muscle groups I wasn't going to use that much on the bike ride. More on that later.
Since the bike ride was going to take up most of the day I had to food prep some lunch to bring along on the bike ride.
During the weekdays I am normally not this active, simply because I have 9-17 (often longer) office job. Hence, I usually configure my days as mildly active and my workouts as light or moderate, depending on the workout.
But, now on to the food & eating part ?‍?
Breakfast
For breakfast, I had an eggwhite omelet. A lot of people feel like they're eating very little when they're on the RP Strenght diet, which to some degree is true.
However, you're not eating less here than on any other diet, plus the whole point of a diet is to eat less. So yes, you'll eat less than what you've eaten before. But that is also the reason you're probably on a diet, you've eaten too much ?
But, even though your macros are limited there are some tricks you can use to get more volume out of your macros and stay full longer.
My go-to trick is:
Choose ingredients with a low density of macronutrient per gram:
With this, I mean that you must ensure you get the most out of every gram. For example, a piece of bread is about 20g of carbs, but you can get a buttload of vegetables for the same carbs. The carbs will be the same, but the volume is different, and the volume here will keep you full for longer.
Choose unprocessed foods:
By choosing unprocessed foods you have more control of what you put in your body, both with regards to macronutrients, but also trans fat, preservatives, additives etc. Eating processed foods, due to this, can lead to a spike in your blood sugar leaving you hungry sooner than you'd ought to be.
For breakfast this Saturday I had an eggwhite omelet. I chose this because it is easy to make, tasty and I can get quite a lot of volume, so it'll keep me full for a long time. Which is nice when you're headed out.
Eggwhite omelet is a great choice for breakfast if you want something lean and high in protein, it is also very flexible. Meaning that you can easily adapt it to your macros.
For our egg white omelette recipe click here.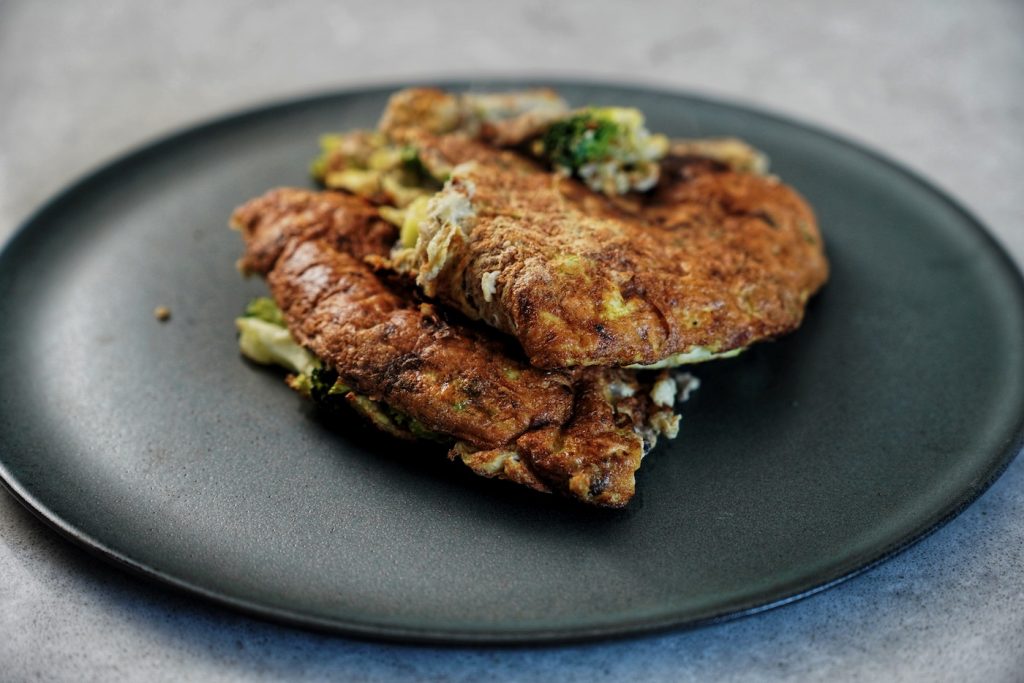 In our breakfast recipe booklet, there's also another egg white recipe in addition to four other breakfast recipes.
Lunch
Since we were headed out into the forest around Oslo I had to bring lunch. There are some small cafés serving food, but its mostly things like baguettes, waffles, cinnamon buns, ice cream, chocolate etc.
Since I really don't want to eat or be tempted by those foods I had to bring my own. A trick here is to make sure you eat your food before you make it to those places, that way you're full and it's easier to withstand the temptation ?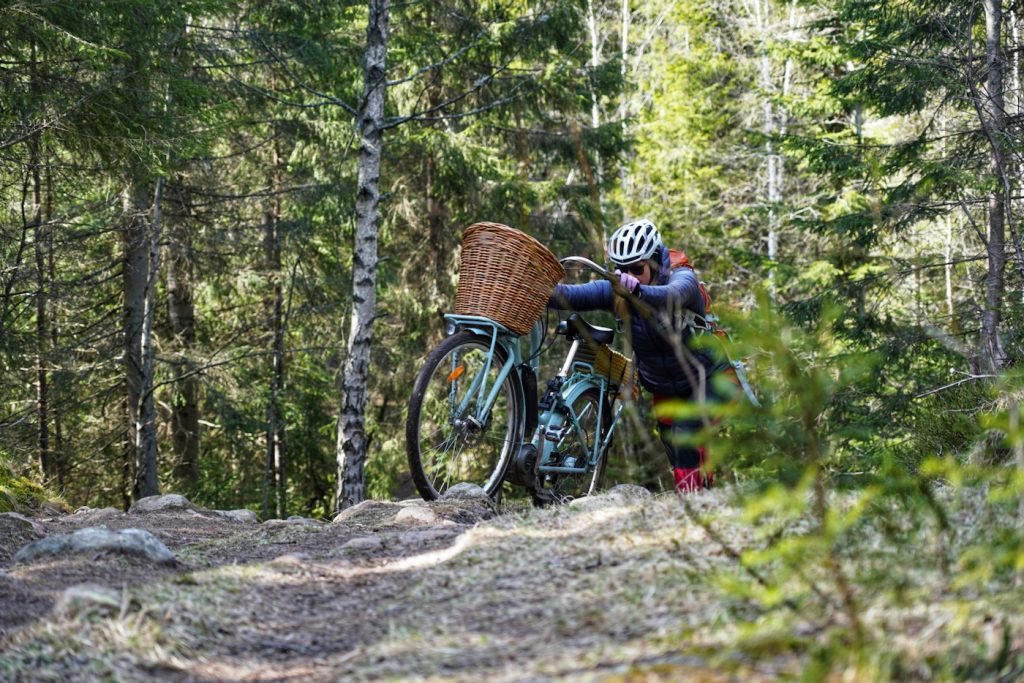 I used the dinner we had the night before and made myself a pretty lean lunchbox consisting of BBQ chicken & vegetables and some noodles. It was fast and easy to make, and actually quite tasty on the hike.
Personally, I am a huge fan of having food already prepped in the fridge. Not only does it make it easier to make lunchboxes on the fly, and making dinner is a breeze. But it's also a great way to make sure that it is easy for you to eat healthy foods, and not snack on unhealthy things because nothing is ready.
Workout
When we got home from the bike ride it was late in the afternoon/ early evening and I was already way past my dinnertime (according to the app).
I did a short CrossFit session and then some weight training at the home gym:
21-15-9
Row Calories
KB Swings @ 24kg
Ring rows
Bench 3×10 @ 45kg
Single BD Shoulder press 3×10 @10kg
Dinner
For dinner I made a Poke bowl. Poke bowl is a great dish to make while you're on the RP diet. It is very flexible and is a bit more fun than just chicken and rice..
Check out this link our poke bowl recipe.
The poke bowl I made was with tuna, rice, green onion, cucumber, and bell peppers. You can, of course, use other types of fish, other vegetables, and add fat sources such as avocado, chili mayo, or whatever else you'd like.
After dinner, I was quite tired after a long day and needed to wind down before heading to bed. Usually what I like to do is take a dip in our spa, I like to take the time to meditate and reflect on the day. We are super lucky to have this spa, but you can just as easily wind down and meditate on the couch, in the bathtub or a pillow on the floor (I sometimes do that as well ?).
Evening snack
After winding down it was time for my evening snack. Personally, the amount of macros and meal timing for the evening snack is a bit too late for me.
So here I have to be flexible, if I'm not I am way too full when I go to bed. I have two solutions I usually swap between, which is either to move some of my protein from my evening snack to my dinner, or it is to eat my evening meal a bit earlier than the app would like. I do whatever fits the day. Remember, that in order to get the best result you should follow the RP Diet app or template religiously ?
Anyhow, on this day, I wanted to show you how one day on the diet is, so I kept it as is.
I made a huge batch of sweet potato protein pancakes, click here for our recipe. I basically used my app to make sure that the macros fitted what I needed and the recipe itself.
The trick here is if the batter gets too thick, just add a little bit of water. Make sure you add a little at the time, so you don't overdo it ?
That was a whole day of eating on the RP Strength diet, as you can see you don't have to starve yourself, nor only eat chicken and rice ?
I hope this was inspirational, maybe you have more information to make a decision if you'd like to try the RP Strength diet or maybe you got some food inspiration, either way, I hope it was helpful ?
Shop our kitchen
Do you want to learn more about the stuff we use for cooking and in general to make our lives easier? If so, check out the things we use to make our lives easier.
Get our free cookbook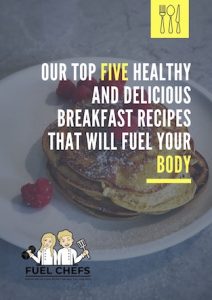 Get our top five healthy and delicious breakfast recipes that will fuel your body here.