Legendary, easy to make and perfect for the barbeque!
This is one of many ways to make the BBQ skewer, in this recipe we have focused on making them high on protein and low on carbs (so no corn here, but we couldn't resist adding some honey to the chicken..)
What you need:
Chicken breast
Cherry tomatoes
Small bell peppers
Mushrooms
Salt and pepper
Sriracha sauce
5 g of honey
What to do:
Fire up the barbeque, we have an awesome Weber barbeque that we simply love!
Slice up the chicken breast into equally squared sizes, about 4×4 cm
Put the chicken slices in a bowl, add salt, pepper, sriracha sauce and honey to the chicken, blend it all together
Slice the mushrooms in two
Start building your skewer, either use reusable skewers or the ones made of wood
Start with mushrooms, then peppers, chicken, then repeat, make as many skewers as you'd like
Put them on the barbeque, pay attention and make sure you turn them to make sure all sides are cooked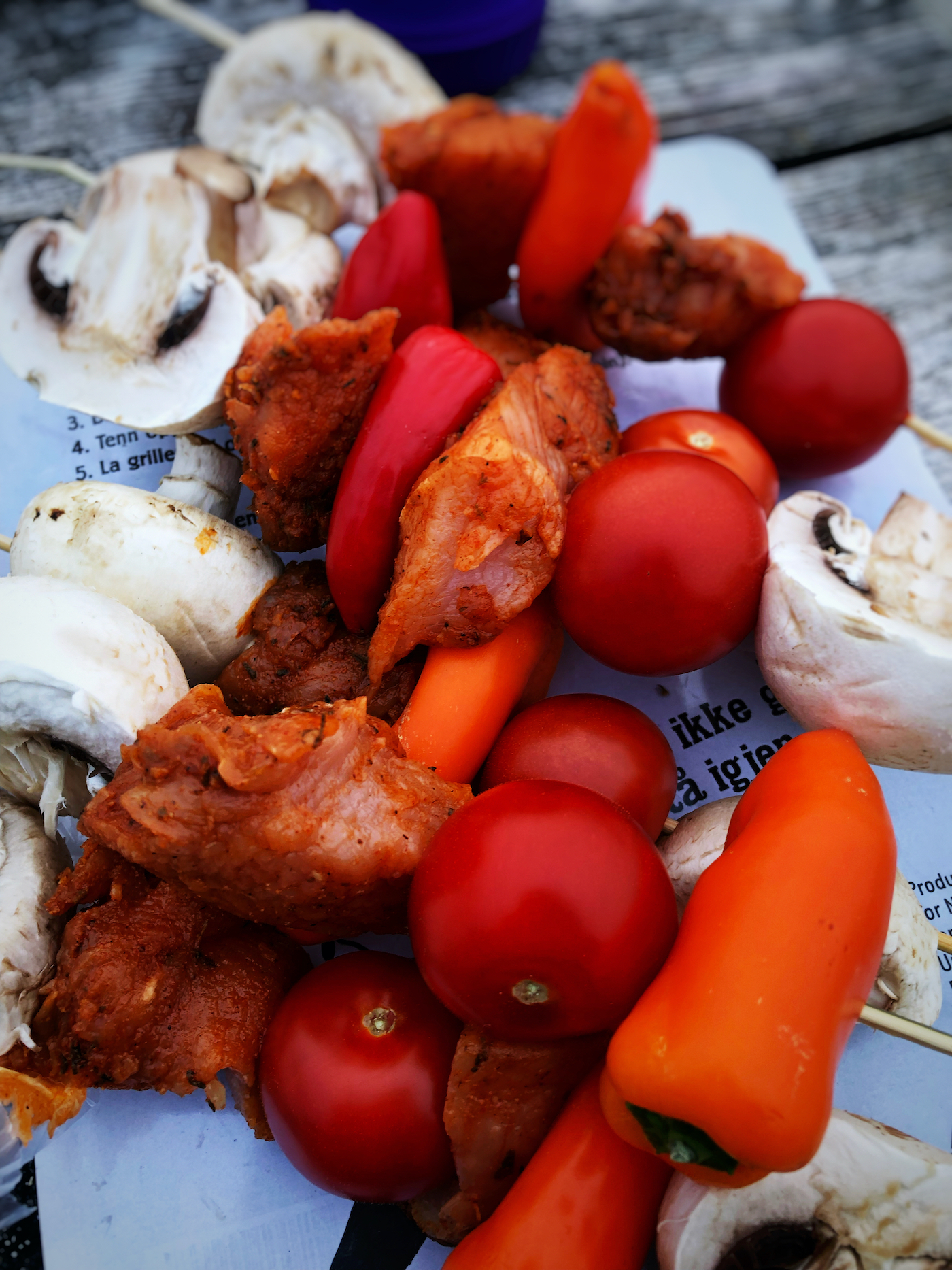 How to serve:
These can easily stand alone, but can be served with a salad, hasselback sweet potato or a potato salad if you have both fat and carbs to spare
What is also great about these is that if you're going away on a barbeque and bringing food, these are easy to make beforehand and most people like them..we mean, what is not to like??
They can also be made while tenting or trekking, but then make sure to cut the pieces of chicken smaller, if they're too big you can risk them never getting cooked properly..let's just say we talk from experience
Macros:
This depends on what kind of vegetables you use, for example if you add corn this will add to the carbs, but with the exact recipe above one skewer is about:
Protein: 20g
Carbohydrates: 12g
Fat: 0g
Good luck and happy cooking!

Shop our kitchen
Do you want to learn more about the stuff we use for cooking and in general to make our lives easier? If so, check out the things we use to make our lives easier.
Get our free cookbook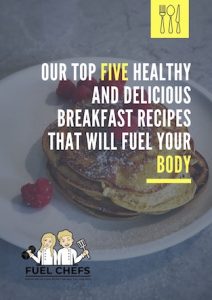 Get our top five healthy and delicious breakfast recipes that will fuel your body here.