Avocado and strawberry casein mousse
Casein mousse can be notoriously tricky to get perfect, we know, we have experimented a lot! But this avocado and strawberry casein mousse makes up for all the poor ones. It is super good and refreshing and we hope you like it. A lot of people don't think of using avocado in smoothies, mousses or cakes, but avocado is actually a fruit and it is very refreshing when combined with the right food sources. 
We saved some banana slices, blueberries for topping, and we also added some walnuts and/ or pumpkin seeds for some extra taste and to get in that evening fat before bedtime.

What you need:
80g of frozen avocado
30g of frozen blueberries
35g of casein of your choosing (we went for strawberry milkshake)
Banana for topping
20g Walnuts
about 1 dl of cold water
How to do it:
Measure up all the ingredients, except from the walnuts, pumpkin seeds and remember to save some banana and blueberries
Put all the ingredients, except water, in a blender or magic bullet. we prefer to use a magic bullet, just because it's easy to use and clean, and it doesn't take up much space. If you click this link you can get a nice set with different  ups.
Add about 2/3 of the water 
Blend it all
Add the rest of the water, you'd want to add water slowly so you don't add too much. Too much water and it will become more like a juice than a mousse. 
How to serve:
Put the finished mousse in a bowl and add your toppings.
I recommend cutting the banana in small slices, blueberries, walnuts and/ or pumpkin seeds can just be drizzled on top. Pumpkin seeds are a great alternative if you're allergic to nuts.
Macros:
0g of Carbohydrates in the mousse, the amount of carbohydrates depends on how much banana and strawberry you use 
25g of fat w/ topping
35g of protein
Enjoy! 
If you are looking for more casein inspiration you can try this raspberry casein smoothie bowl.
Shop our kitchen
Do you want to learn more about the stuff we use for cooking and in general to make our lives easier? If so, check out the things we use to make our lives easier.
Get our free cookbook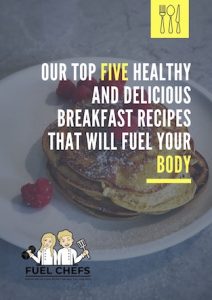 Get our top five healthy and delicious breakfast recipes that will fuel your body here.