There's probably a million different ways to make chicken, but somehow it's easy to end up doing it the same way you've always done it. So, here is a twist you have to try, we've added apple!
This one can be made year round, but like all fruit and vegetables, they are the absolute best when they're in season.
What you need:
Chicken breast (about 0,5-1 per person depending on size)
1-2 Apples (depending on size)
1-2 tsp honey
Chili explosion spice any other chili spice
Salt and pepper
Fresh Rosemary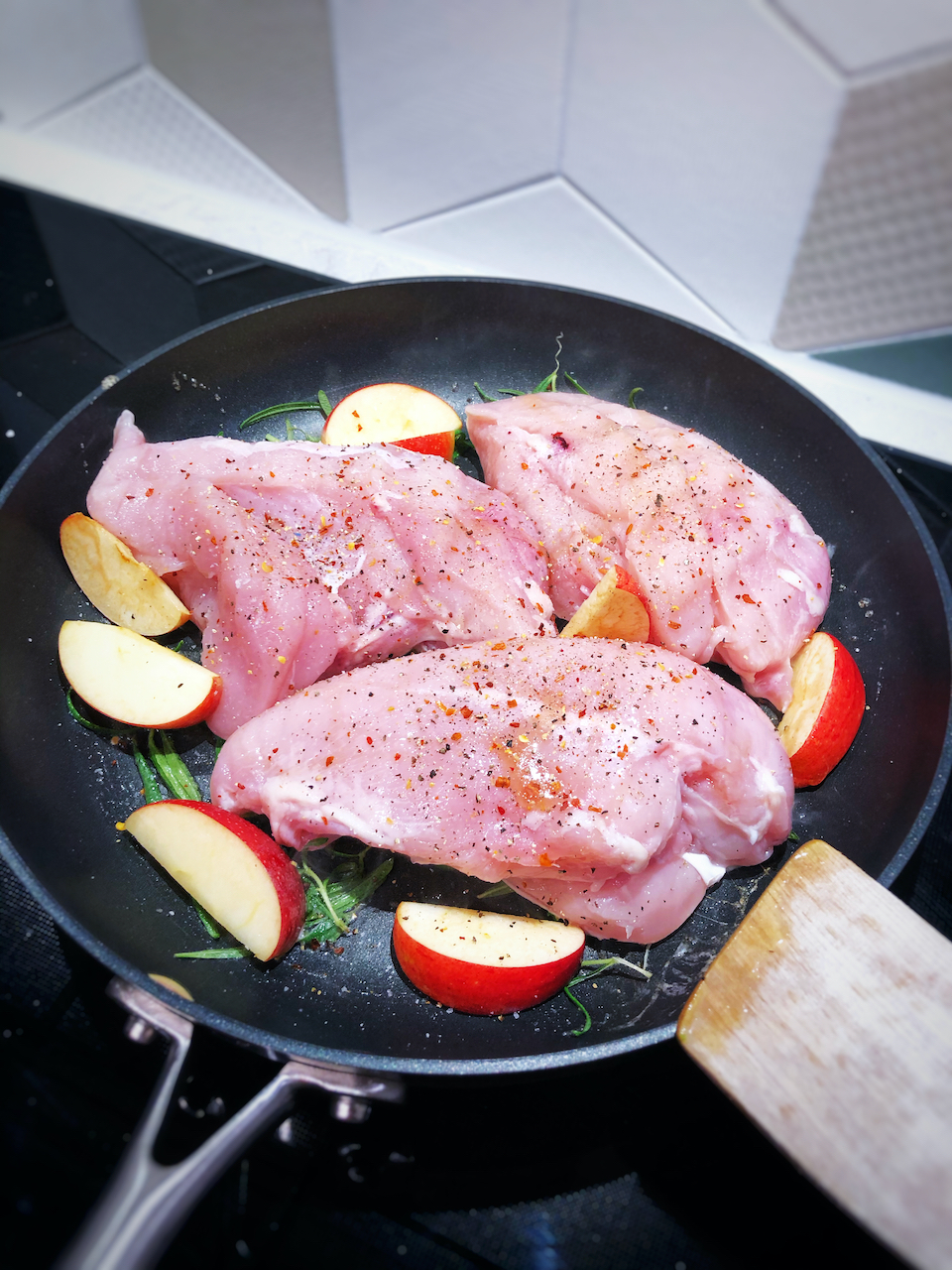 What to do:
Turn on the oven to 180°C or 365°F
Chop up the apple into wedges
Clean the rosemary
Heat up the pan and add some Coconut non-stick cooking spray (or another non-stick spray)
Put the chicken in the pan
Add the honey and spices to the chicken
Add the rosemary and apples
Cook the chicken on both sides
Put the chicken with the apples and rosemary in an ovenproof dish and Insert a thermometer in one of the chicken breasts
When the chicken is at about 68°C or 155°F it's done
How do you know when the chicken is done?
Remember when you cook chicken it must be cooked all the way through, therefore we always use a thermometer. The thermometer should be at 68°C (153-155°F) when you take it out, if you let it rest a little in can increase to about 70°C (158°F), that's ok, but if it's above it can quickly become dry. Remember that if the files/ pieces of chicken are small the temperature will raise faster when it comes out of the oven. A good test to see if the chicken is finished is to make a small cut, if the juice is see through, then it is ok, if the juice is red (has blood in it) it is not done and the chicken needs more time in the oven or pan.
How to serve:
Apple chicken is perfect to serve with hasselback sweet potato or baked sweet potato! It can of course also be served with other sides, a pomegranate salad with fresh vegetables is also delicious.
Good luck and enjoy!
Shop our kitchen
Do you want to learn more about the stuff we use for cooking and in general to make our lives easier? If so, check out the things we use to make our lives easier.
Get our free cookbook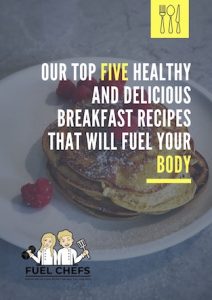 Get our top five healthy and delicious breakfast recipes that will fuel your body here.