Bolognese – An Italian classic with a twist
We have been wanting to introduce this classic to you, it´s an Italian classic with a twist! The bolognese!
Like so many people one of our go to dishes and favorite on a rainy sunday night is bolognese. The twist is that we make it with zucchini instead of pasta, and we make it from scratch and it is sooo much better than what you get in the store.
What you need:
2 red onions 
A spoon olive oil or some butter
2 Chilis (depending on strength)
2-4 Garlic cloves (depending on how much garlic you like)
Fresh basil
Salt & Pepper
1 Bouillon
400g Organic canned tomatoes – chopped (very important)
70g Tomato puré
600g Minced meat 
Zucchini (We use 1 zucchini for two people)
If we're not on a diet we also add bacon and chorizo, but that is a lot of extra fat..
We use a Le Creuset cast iron pot, but you can also use any other pot, for example this one.
How you do it:
Chop up the onions, ⅔ of the basil, chilis and garlic. The garlic can be pressed if you'd like. 
Spiralize the zucchini. If you don't have a spiralizer you can use a cheese slicer, and slice it up, and then cut it to make thin slices
Put the pot on the stove and turn on some medium to low heat. 
Put the butter or olive oil in the pot, turn up the heat slowly
Add the onions, 2/3 of the chilis and the garlic, let it sizzle for a bit
Add the minced meat and the rest of the garlic and chili
Add the bouillon, salt, and pepper
Let it all cook together until the meat is almost ready. Some water will be generated, and this is ok, don't take it out
Add the canned tomatoes and the tomato puré and let it all simmer for about 20 min
Taste and add whatever extra you need. Secret tip: if you feel like there should be more taste you probably need some more salt, do it piece by piece, way too salty food is no good either! 

Remember, the secret trick here is the seasoning, salt, pepper, chili, garlic & bouillon since we're keeping the fat low this is our key to good taste ?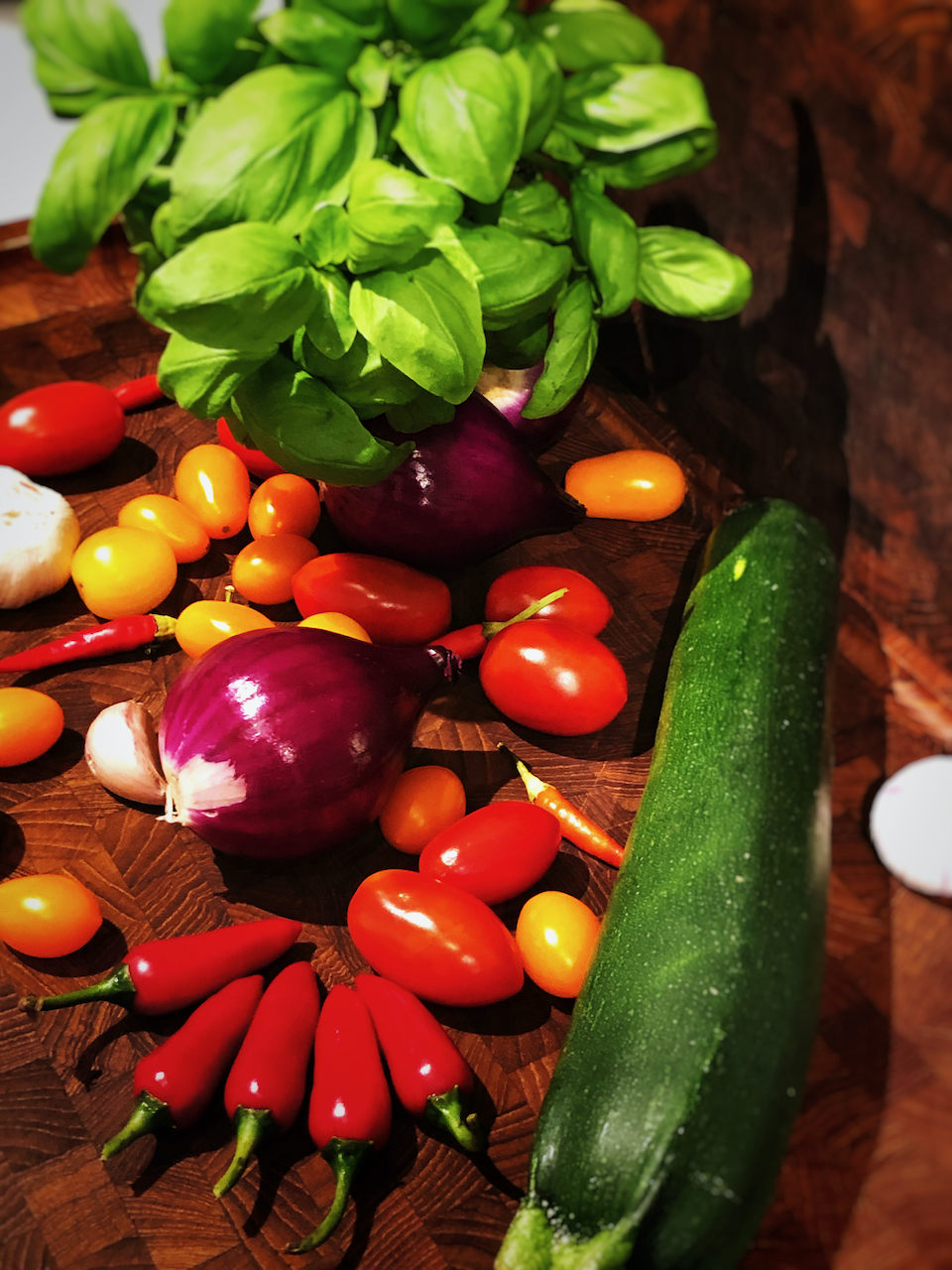 Right before serving you should do this:
Boil up some hot water with salt in it and olive oil (if you can spare the fat).
While you wait for the water to boil you add about ⅔ of the basil into the bolognese, stir it all together slowly (you don't want to mash the basil)
When the water boils you add the zucchini and leave it in for 30sec to 1 min and then pour the water off.
How to serve:
Best served with warm zucchini pasta, bolognese on top and fresh basil. If you've got fat to spare we really recommend adding some slices of parmesan!
Super easy to make, and delicious, enjoy!
PS. The Bolognese can be stored in the fridge for a couple of days and reheated.
We only recommend that you reheat food once, so only reheat what you will actually eat.
Shop our kitchen
Do you want to learn more about the stuff we use for cooking and in general to make our lives easier? If so, check out the things we use to make our lives easier.
Get our free cookbook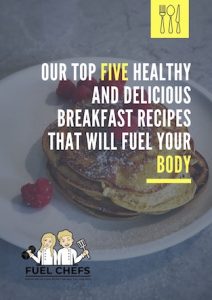 Get our top five healthy and delicious breakfast recipes that will fuel your body here.