Healthy banana chocolate brownie
Having guests over and want to make a dessert but still stay healthy? Then this healthy banana chocolate brownie is your go to cake, it is a little carb heavy but indulgence is ok once in a while. We made this cake while on a maintenance period in our diet (with RP) and found it to be a perfect substitute for all the Christmas candy and cakes. 
When we make cakes such as this, even though it is called healthy banana chocolate brownie, we don't eat it in addition to our meals, but rather instead of a meal. That way you don't over eat, stay on track with your diet  and remain more content with yourself. Anyways it should also be said, that if you are eating it in addition to your meal it's not the end of the world. 
I also went a little overboard with the chocolate chips, just because it's sooo good, but here you can of course use less saving up on fat and carbohydrates.
What you need:
3 bananas
0,6 dl (1/4 cup) coconut sugar
3tbs melted coconut oil (or butter)
2tbs milk
1 large egg
1 tsp vanilla powder/ essence
1,8 dl (3/4 cup) flour
1/2 tsp baking soda
7/4 tsp salt
1 dl (1/4 cup) chocolate chips
1,2 dl (1/2 cup) cocoa powder
What to do:
Set the oven to 180°C
Mash the banana in a bowl, add the coconut oil, milk, vanilla and egg, mix it.
In another bowl, mix the flour, coconut sugar, baking soda, salt, cocoa powder and half of the chocolate chips.
Mix the two by adding the dry ingredients a little bit at the time.
Pour the dough into a baking mold/ loaf pan, to reduce the fat/ processed products I used bakery/ parchment paper in the pan in order for it not to stick. You can also use non-stick spray or butter, but remember that butter adds more fat.
Sprinkle the rest of the chocolate chips own top (I added some extra just because I looked so good and I really wanted some).
Leave in the oven for 20-35 min, depending on your baking pan, make sure its' a little soft in the middle, use a knife, if it is a little moist it's perfect (you do not want this one to be overcooked)!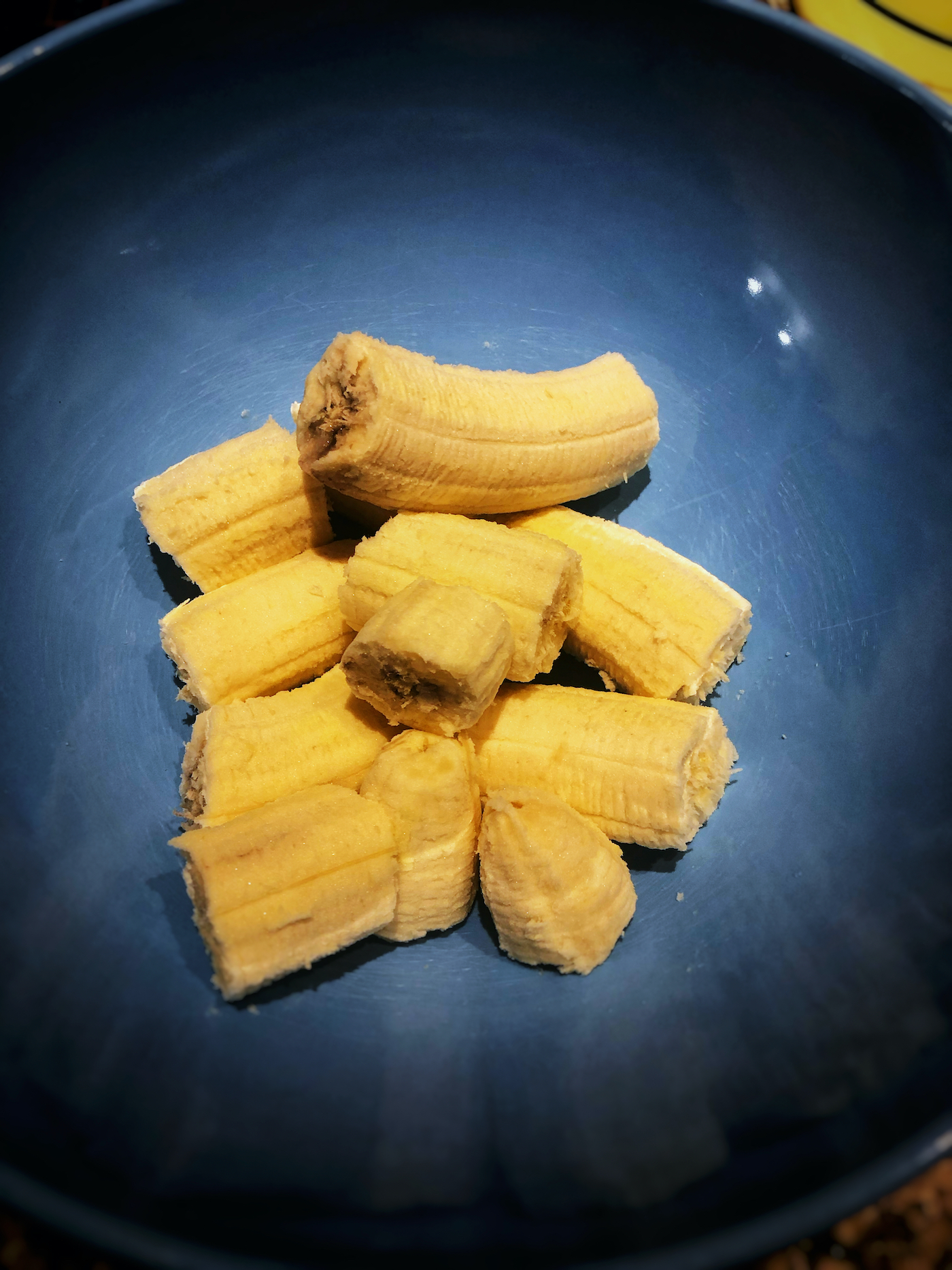 How to serve:
Adding a scoop of vanilla ice cream or whipped cream would be heavenly!
Make sure you add carbs, fat or protein according to your needs, we supplemented mainly with an extra protein source. Lets just say, cake and ham is a weird combo..
Macros
Total macros: P 40.17, F 83.69, C 169,90
We divided the cake into 8 pieces: P 5.02, F 10.46, C 21.24
Enjoy!

Shop our kitchen
Do you want to learn more about the stuff we use for cooking and in general to make our lives easier? If so, check out the things we use to make our lives easier.
Get our free cookbook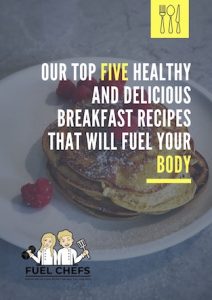 Get our top five healthy and delicious breakfast recipes that will fuel your body here.