Immunity boosting ginger shot recipe
One of our best secrets to stay healthy is the ginger shot! Making your own ginger shots is super easy and way better than buying them in a store.
Also check out our Superhealthy Ginger and Turmeric shot recipe!
What you need to do immunity boosting ginger shot:
Fresh ginger root
A lemon
Honey
Water
A magic bullet (we love it and use it a lot!) or a blender
What to do:
Peel the ginger root
Cut the ginger
Remove the lemon peel and chop up the lemon into squares (remove the stones) 
Put the lemon, honey and ginger root in the blender or magic bullet and add some water.
When it's all blended and soft use a strainer and let the water run off into a cup, bowl, small glasses etc. 
Your ginger shot is now finished! The excess ginger that's in the strainer can be used for tea! Just add it in a pot and add warm water, its super good! 
If you don't have a blender or magic bullet you can grate the ginger with a kitchen grater, add it in a bowl, squeeze the lemon over and stir it all together. Then pour of the water as described above.

So there is your superhealthy ginger shot! Hope it keeps you healthy and going! 

PS. Everyone should be careful with the daily intake of ginger, and should do appropriate research to understand hos much or little ginger fits into your daily diet.
Shop our kitchen
Do you want to learn more about the stuff we use for cooking and in general to make our lives easier? If so, check out the things we use to make our lives easier.
Get our free cookbook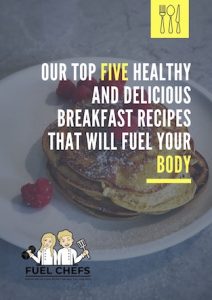 Get our top five healthy and delicious breakfast recipes that will fuel your body here.