Ramen – that fit your macros or diet plan
Ramen ramen ramen! This is a classic we never tire of! Ramen is a Japanese soup and there is a million different versions of this wonder, and with some adjustments they can easy fit your macros or diet plan just perfectly.

This one is made with homemade chicken broth, chicken, egg, cilantro, carrot, mushroom, spring onion and noodles. As a broth you could use a finished product from the store either chicken (some fat) or vegetable (none fat) or do as we did and cook your own, either vegetable or chicken.
What you need:
1 or ½ egg
Spring onion
Mushrooms (you can use whatever mushrooms you want, we used aroma mushrooms, for both broth and topping)
Cilantro (or another fresh herb if you don't like cilantro)
Chicken
Seaweed
Egg noodles
Lemon grass (don't eat it, just add for taste)
Garlic (for broth)
Chili (for broth)
Ginger (for broth)
Onion (for broth)
How to make – Homemade broth:
Slow cook a chicken a day before and save all bones, skin, small pieces of meat and the juice. Use a cast iron pot (or the crockpot)
Add water some spices (we used garlic, chili and ginger), onion and mushroom and let it stir for 2-3 hours
5-10 minutes before serving add some lemongrass.
Strain the broth with a strainer to remove all bones, skin, meat etc, you only want to use the broth itself
Remember: If you cook the broth this way it will add some fat to your meal, because the whole chicken is being used.

Fun fact! Making broth this way will also ensure, because you're using the whole chicken, that you get a very important protein called collagen. It's a protein we don't get very much off because cooking this way is not done very often. However, research show its really good for your muscles, joints, skinn, sleep and your gastrointestinal wall. You can also add it through supplements, then they should be animal products, preferably grass fed, for example this one.
How to make – ramen:
If you use store bought broth, warm some water and let it blend, follow the instructions as to how much you need.
Cut your vegetables and mushrooms in to small pieces
Cut the carrot into long thin sticks, the mushroom in slices and the spring onion into small pieces
Boil the egg to your preference, we made ours a bit soft. If you diet or macros are very restrictive on fat you could skip the egg.
Cook your chicken of choice. We used some of the leftovers from the whole chicken we slowed cooked the day before.
Boil your noodles as prescribed, it only takes about 4-5 min.
Now build your bowl:
Broth, noodles, vegetables, coriander and egg.
How to serve:
You don't need anything more than what is in your bowl, maybe chopsticks and a spoon to make sure you get all that savory broth in.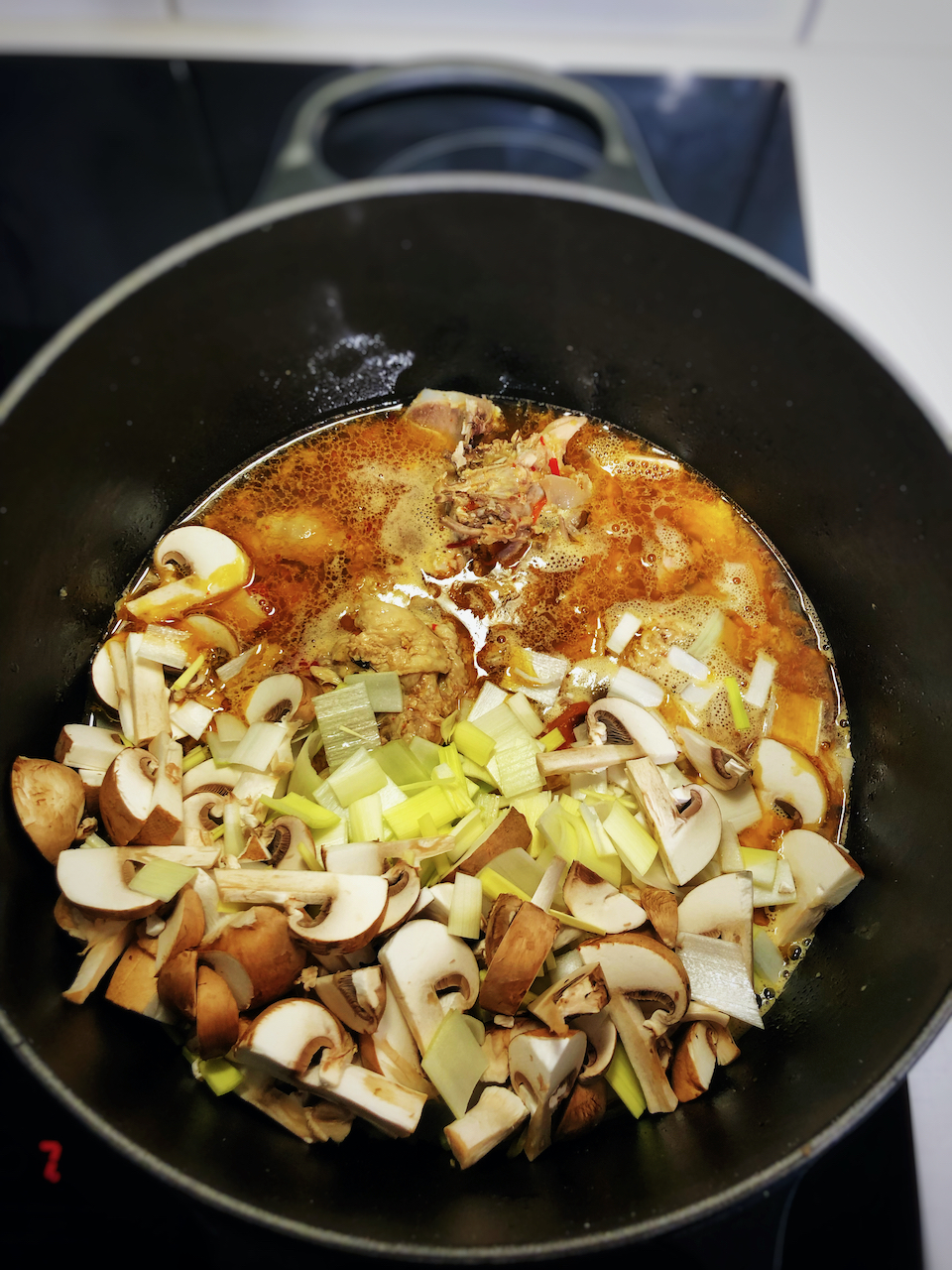 Macros:
This is a very flexible dish, adjust macros according to your diet, template or needs. Remember that if you make the broth it will contain some fat

Enjoy!

Shop our kitchen
Do you want to learn more about the stuff we use for cooking and in general to make our lives easier? If so, check out the things we use to make our lives easier.
Get our free cookbook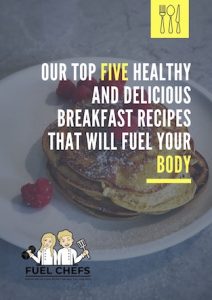 Get our top five healthy and delicious breakfast recipes that will fuel your body here.