I.am.a.huge.fan.of.taco 🌮 but I like to make it in a particular way, it is with sliced beef, pico de gallo, mango salsa, guacamole, and homemade salsa!! This recipe is about he homemade salsa, the rest is for another post I think 😅

This salsa is made with baked vegetables, this ensures that the taste will be a bit rounder and smoother than the other sides you have. It is the perfect addition! I recommend making it early and maybe offering some chips on the sides to your guest so they can have a little pre-dinner snack 😉

And yes, this salsa can, of course, be served as salsa next to chips, as a side to meat or whatever else you think of. It truly is a secret weapon to make the food taste amazing!

What you need
12-14 Cherry tomatoes or you can use about 2 larger tomatoes
2 red or white onions (we prefer red)
6-8 garlic gloves (depending on size and taste)
2-4 chili peppers (depending on size and taste)
Salt
1/2-1 tsp Cumin
Fresh cilantro leaves (as much as you'd like, we easily use a whole plant)
Lime juice (as much as you think tastes good)
How to do it
Cut tomatoes, chili peppers, and onions in half
Bake tomatoes, peppers, onions, garlic cloves and chilis in the oven on a baking paper, add some olive oil (if it fits your macros)
Peel the tomatoes and peppers, also peel the onions if they're burnt
Add all the ingredients from the oven into a blender, or use a hand mixer, I used a hand mixer simply because I couldn't be bothered to bring out the blender, I use this one because it is powerful and easy to clean 🤷‍♀️
Mix until you get a soft salsa
Add salt, cumin, cilantro, and some fresh lime, mix it all together
Add fresh lime and some more Cilantro before serving, mix it in
The trick with this salsa, as with everything else, is to taste as you go. Add more of anything if you believe you need it! Also, I have carefully tasted my way into what ratio of the vegetables we prefer, maybe you like less garlic, more chili etc, so be experimental and try out different things 👩‍🔬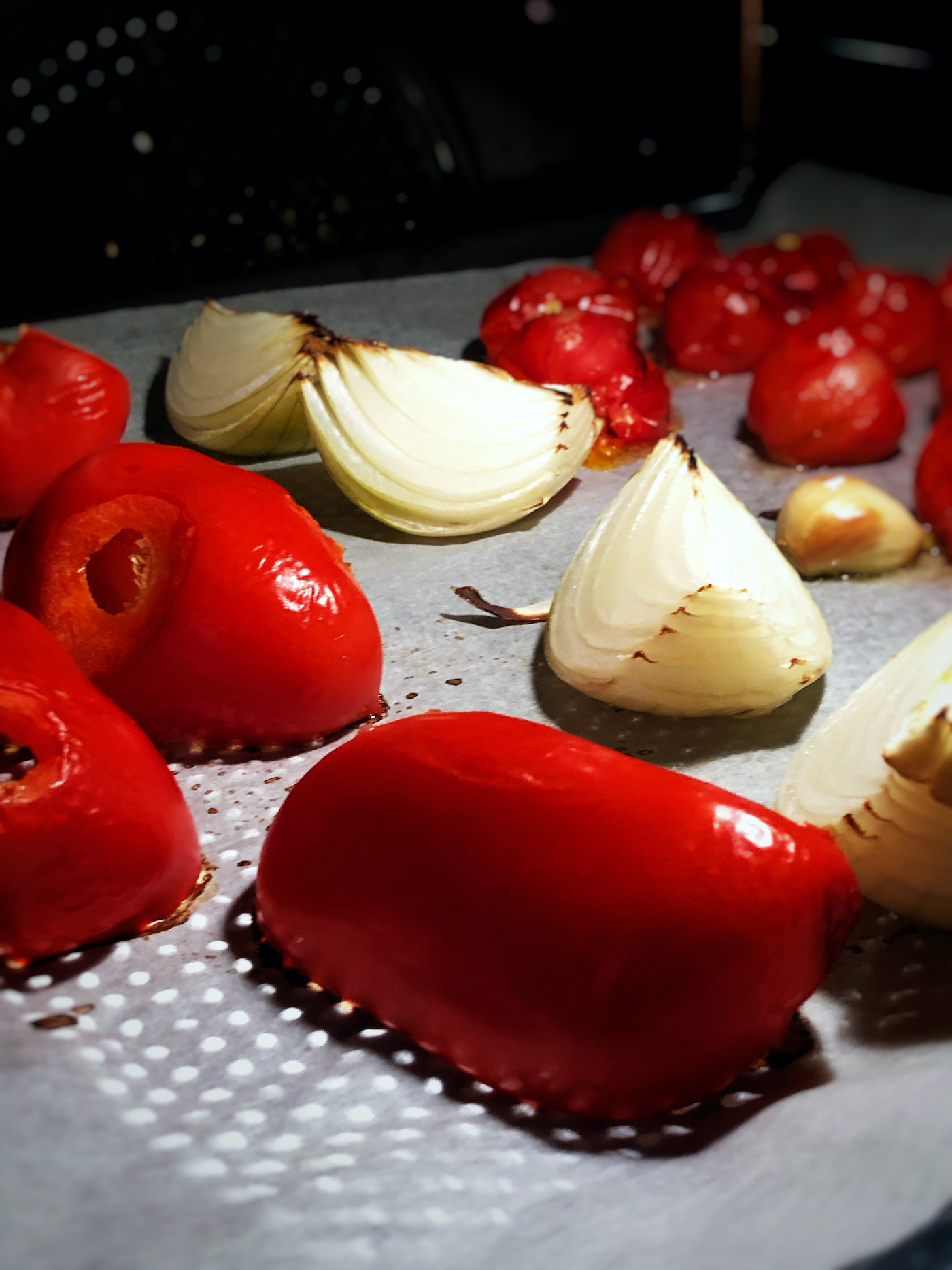 How to serve
Homemade salsa is, of course, perfect with taco, but also with nacho chips, chicken or meat.

We usually make a batch and use it for a couple of days, since the garlic is baked it doesn't give that strong garlic smell either so it works quite well as a side dish even if you're going to be in public 😉

Enjoy!
Shop our kitchen
Do you want to learn more about the stuff we use for cooking and in general to make our lives easier? If so, check out the things we use to make our lives easier.
Get our free cookbook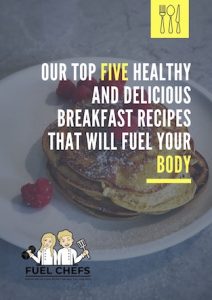 Get our top five healthy and delicious breakfast recipes that will fuel your body here.